July 21, 2012
Eighteen years ago today.......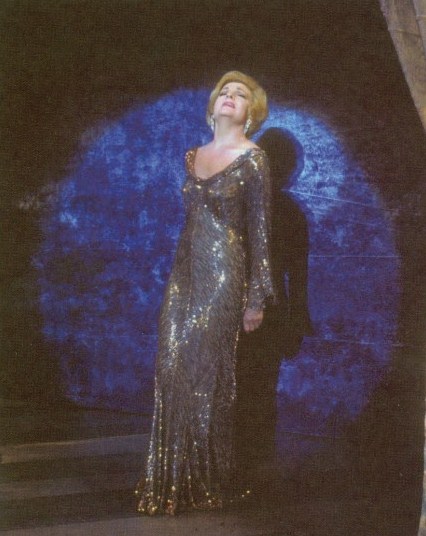 We miss you mommy......and love you always
August 5, 2012
Was sent this great photo from Junetta Deville. Mom with first husband Raymond Scott, the iconic Les Paul and his lovely wife, Mary Ford. Taken during The Bell Telephone Hour: Designs in Music from 1961. Thanks Junetta!!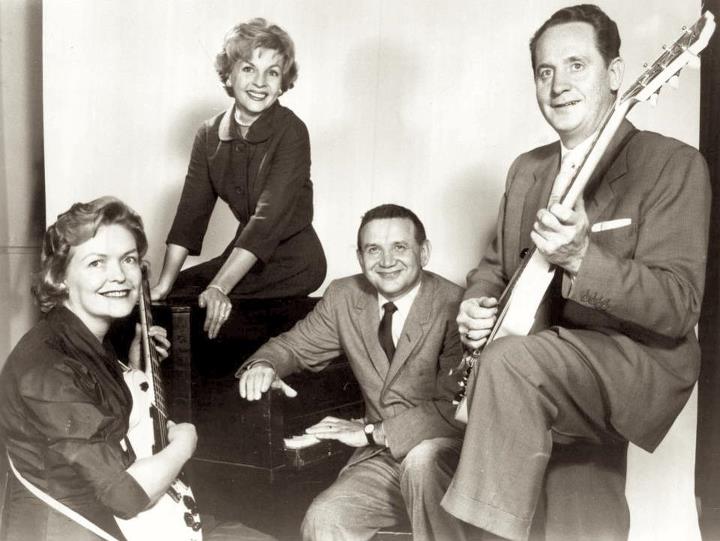 August 7,2012
Just came across this wonderful Al Hirschfeld drawing of the Follies cast. I remember mommy loving this picture...such an honor to be drawn by the great Hirschfeld! For those of of you familiar with Mr.Hirschfeld's work: How many NINAs can you find???
August 16, 2012
I became aware of a newly remastered and remixed recording of Follies (OBCR). It is currently sold out but I was told they are about to release a second edition...and Sondheim was really happy with the outcome!!! You can buy it here at http://www.kritzerland.com/follies.htm Can't wait to hear it!!!


My sister Deb was forwarded a post from a website talkinbroadway.com in regards to this newly remastered recording:


As I've gotten to spend some time with the disc in the last day or so-listening to it by itself, comparing it to the previous release of the score, and marveling at the difference in quality-it has struck me how vital, how alive the new disc sounds.
The first time I heard the difference in versions of "In Buddy's Eyes" it made me cry-in the most honestly touched way. How could it be, forty years later, that it sounded like Dorothy Collins was sitting in the room? It's thanks to computer technology, yes. but in a much more personal way, thanks to Bruce Kimmel's ears, his memory of what it once sounded like in person, and the pursuit of excellence in making it sound that way again. Posted by bluestreak04 on 08/02/2012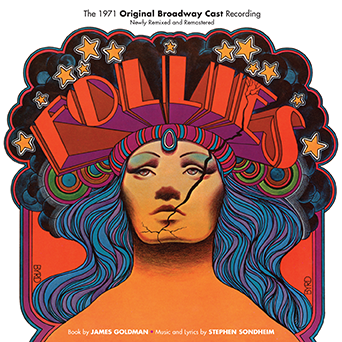 November 18,2012
HAPPY BIRTHDAY MOMMY!!!
Miss hugging you....laughing with you....sharing day to day events with you......miss EVERYTHING about you....most of all, your love!! This song sums it up best:


Here's a little something to get you in the holiday mood!! Here's Eileen Farrell, Dorothy Loudon and mom on The Garry Moore Show!
November 19, 2012
Enjoy this episode of I've Got A Secret from 1962 with a special guest: Dick Van Dyke!! Mom filled in for Bess Myerson.
December 10, 2012
Found this video of the 1971 Follies cast...ENJOY!!
December 11. 2012
Here is a picture of the Dorothy Collins Walking Doll. My sisters and I became aware of its existence around 10 years ago when I found one for sale on Ebay. This one is in mint condition and is for sale here: http://www.theriaults.com/default/index.cfm?LinkServID=F1F6B52C-BDB9-3413-D6B0A7098C7BF120&cid=176&r=480&aid=43726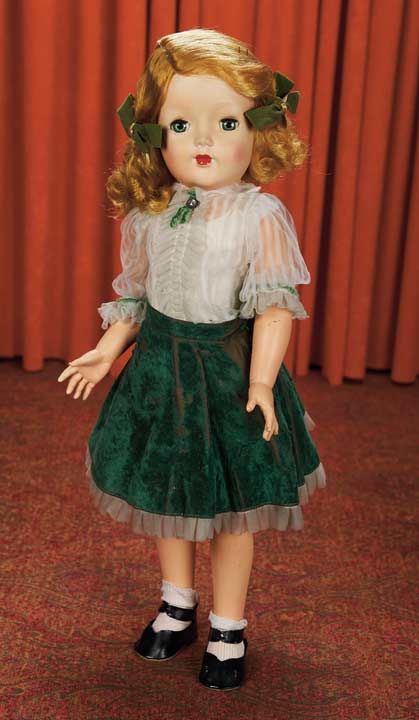 December 21, 2012
Merry Christmas!!!
November 18, 2013





Happy Birthday Mommy!! 87 years ago today, the world became a much nicer place. Miss your smile, your laugh, your support .... but most of all: your love!!!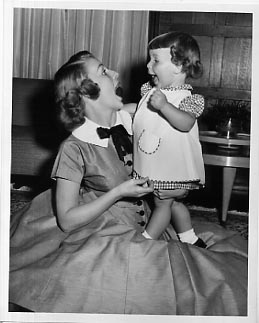 December 17,2013


A little something to add to your holiday season. Forward the video to 5:31

MERRY CHRISTMAS!!!!






Just came across this ....enjoy!!

The Carol Burnett and Richard Hayes CBS Radio Show December 15,1961


Carol Burnett and Richard Hayes CBS Radio Show December 18,1961
The Carol Burnett and Richard Hayes CBS Radio Show December 20,1961
December 22, 2013
Here is the entire episode of The Garry Moore Show from December 24, 1963.....50 years ago this week!!
April 16, 2014




Please check out a wonderful new website from a devoted Dorothy Collins fan : www.collinstribute.com

Here's a video from his YouTube channel CollinsFollower:



ENJOY!!!




July 21, 2014
Twenty years ago today we lost you.....still feels like yesterday. The hurt never goes away....you just learn to live with it.

Please enjoy this video I found recently of Mom guest starring on Password.


November 18,2014

Happy Birthday to our mother.....the kindest, most thoughtful and loving person we have ever known. We continue to miss your love and support and wish for just one more day to hug you and be with you.

Enjoy this video and think of mom on her birthday!

Melissa








December 24, 2014
Merry Christmas!
January 25, 2015
Happy 2015!!

I have been sent a few Kodachrome pictures from Steven Lederman (many thanks!!!) Hope you enjoy them as much as we do.


January 28,2015
A couple more pics....
Victoria Mallory 9/20/1948-8/30/2014 RIP

Our beautiful friend passed away last August. I am sad to say I just found out about it. In tribute to her, here is a little something to remember her by.
Newly Remixed and Remastered 1971 OBC Follies Recording
I know I mentioned this a few years go, but I thought I would remind you of this wonderful recording! Here is a snippet of Mom and John McMartin singing "Don't Look At Me".
http://www.kritzerland.com/follies.htm
October 7th, 2015
Hello All,
Please forgive me for not updating sooner. I have a new job that keeps me busy!! So I hope this posting finds you all well. I wanted to share this Password video I found on YouTube. It's from April 1965 and along with mom is Wally Cox. I wish she was around to ask her about this episode and Mr. Cox. Not sure what he was like....seems mom was trying to get along with him and he was a little hard to read.
Let me know what you think!! ENJOY!!
June 3, 2016
​Hello All,
​I'm so sorry that I have been absent these several months. My new job has given me a promotion and I an busier than ever!! I will try to add more items immediately as I see them.
Here is another Password episode from January 30, 1962.
​Enjoy!!!

November 18, 2016



Hello All,

​I am writing to you on what would have been mommy's 90th birthday!! I know I say this often, but it is mind-blowing for me to truly understand the amount of time that has passed since Mommy's passing. Will always feel like yesterday to me. So we honor her today and thank her for all she has given to us!!! I hope you enjoy this video that I found.

Be well,
Melissa

​P.S. I am so sorry that I did not post of Mommy's dear friend, John McMartin's passing. I was deeply saddened when I heard the news. He was a very kind person who truly loved my mother and their friendship.
​
August 20, 2017

Hello Everyone,

​I know I have not been very goog at updating at all this year. My life is very busy and I apologize sincerely!! I just had to write how very sad to hear of the passing of Jerry Lewis. He was always so good and kind to Mommy and he left a huge hole in this crazy world we live in now with his passing.
​This is how I will always remember him
November 18. 2017

​Happy Birthday Mommy....I hope you know how much you're missed. Love you so very much!

​